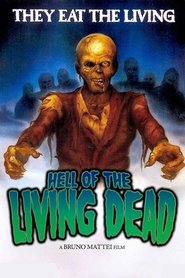 Night of the Zombies
When the Creeping Dead devour the living flesh!
Nov. 17, 1980
Italy, Spain
99 Min.
Unrated
Synopsis
A tough female reporter and her cameraman boyfriend team up with a four-man commando unit in the New Guinea jungle whom are fighting flesh-eating zombies. NB: Not to be confused with the 1981 American-made film with the same title.
IMDb Rating 5.0 3,983 votes
TMDb Rating 5.340 votes