30 for 30 2x27
Of Miracles and Men
The story of one of the greatest upsets in sports history has been told. Or has it? On a Friday evening in Lake Placid, New York, a plucky band of American collegians stunned the vaunted Soviet national team, 4-3 in the medal round of the 1980 Winter Olympic hockey competition. Americans couldn't help but believe in miracles that night, and when the members of Team USA won the gold medal two days later, they became a team for the ages.
But there was another, unchronicled side to the "Miracle On Ice." The so-called bad guys from America's ideological adversary were in reality good men and outstanding players, forged into the Big Red Machine by the genius and passion of Anatoli Tarasov. There was a reason they seemed unbeatable, especially after routing the Americans in an exhibition the week before the Winter Games began. And there was a certain shame in them having to live the rest of their lives with the results of Feb. 22, 1980.
In the 30 for 30 film "Of Miracles and Men," director Jonathan Hock ("The Best That Never Was" and "Survive and Advance") explores the scope of the "Miracle on Ice" through the Soviet lens. His intense focus on the game itself gives it renewed suspense and a fresh perspective. But the journey of the stunned Soviet team didn't begin — or end — in Lake Placid.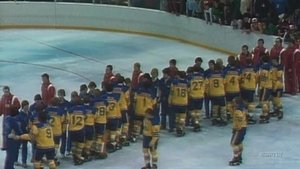 Feb. 08, 2015